7th Vibe -
'Ode to a Black Man'

- 1993

Venue: Barry's Hotel - Dublin
Original PR from the 7th Vibe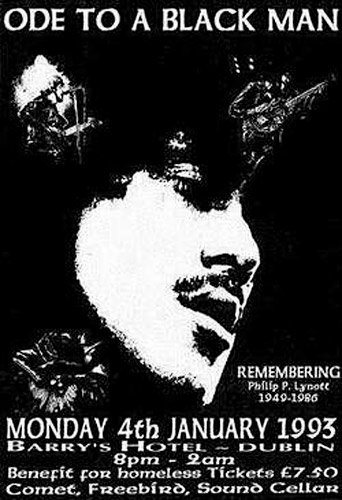 It's hard to believe that Phil Lynott is dead seven years tomorrow, but his spirit is alive and stronger than ever. The annual Vibe For Philo takes place tomorrow at Barry's Hotel, and the proceeds of the night will go to the homeless - FocusPoint, Simon and a refuge for battered wives. All the artists are giving their services free and the mixed music line-up for the night promises something for everyone.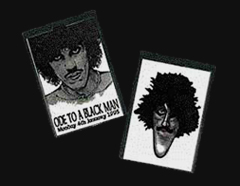 Brush Shiels and My Little Funhouse, Terry Woods of The Pogues with Niall Toner and Ray Lynam, jazzman Ritchie Buckley and friends will do jazz interpretations of some of Phil's songs, and Jim Fitzpatrick will read some of his poems. Also dropping in will be Shay Healy.
The Philip Lynott New Band Award, introduced into the Smithwicks/Hot Press Music Critics Awards two years ago, also keeps Phil's memory alive. He was known for the support and encouragement he gave to new bands, and he never forgot how tough it was to make it.