14th Vibe -
'Waiting for an Alibi'

- 2000

Venue: Break for the Border - Dublin
Original PR from the 14th Vibe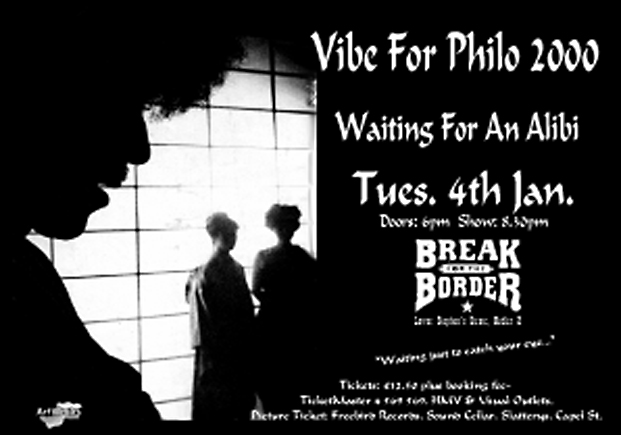 Make a date in your diary for the 14th Anniversary Vibe For Philo - a full-on, multi-media variety show encompassing all aspects of Phil Lynott's musical career - and in keeping with tradition it's to be held at yet another venue!
Back by popular demand, this years headline act are Thin Lizzy tribute band Black Rose - they impressed the crowds at the 12th Anniversary Vibe (Shades of a Blue Orphanage), and they're flying in from Copenhagen to rock the crowd in the year 2000.
Also confirmed are Barry James & Trad Lizzy who are following up their storming set at last year's Vibe - expect the unexpected.
For fans of original whiskey, Eric Bell and band are due in after a hugely succesful Scandinavian stint. And of course, in the great variety show tradition that is The Vibe, there's plenty more - Live Video Link-Up, Archive Film Footage, Poetry and all the usual highlights.